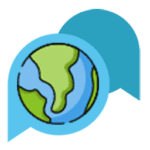 CLIMATE MESSENGERS CANADA
WE ALL NEED TO ACT ON THIS BEFORE MARCH 16TH

The government of Canada has released Draft Zero Emission Vehicle Regulations ("Draft ZEV Regs").  If these draft regulations are made into law, they will create sales quotas for ZEVs.  Each year a certain, and increasing, percentage of all the cars, SUVs, and pick-up trucks (collectively called "light duty vehicles") that each automaker in Canada sells would have to be ZEVs.
It is very important that you, and many other people like you, take a bit of time to learn about the Draft ZEV Regs and provide your comments on them, because most of the automakers have opposed, and continue to oppose, the Draft ZEV Regs.  They would like to see ZEV sales quotas eliminated entirely.  If they cannot achieve that, they  want to delay them and water down their effectiveness.
CMC is looking for volunteers to help us with keeping our government accountable to its commitments. Sign up today and we'll be in touch!
Climate Messengers Canada shares expert-backed climate solutions with Canadians to spark the political will to enact effective climate policies.
The Climate Messengers is a grassroots group of individuals spread...

Here's the thing:There's an important deadline coming up. Dec 29...

An Online Discussion with Caroline Lee Canadian Institute for Climate Choices ...
Climate Messengers Canada was formed after a small group of us came together to fight for major changes to Bill C-12, which is now the Canadian Net-Zero Emissions Accountability Act. During the process, we realized that we were a great team and that this was just the beginning of our work together in climate action!
Our agile team's unique mix of diverse skills and experience includes:
~ policy and program analysis
~ communications and technology
~ audio and video production
~ social media engagement