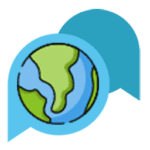 CLIMATE MESSENGERS CANADA
WE ALL NEED TO ACT ON THIS BEFORE SEPT 30TH

Greenhouse gas emissions from oil and gas production is Canada's largest source of climate-changing emissions, and they just keep increasing.  During the last election, this federal government promised to cap and cut them.  Right now, until 30 September 2022, they are literally asking you to tell them what to do about it.  They have proposed a plan, but they are facing ferocious push-back from the Oil and Gas lobby, who say that they will only make about a quarter of the cuts that the federal government is calling for by 2030 – and then Oil and Gas wants more time and money to do it.  It looks like the government is already starting to buckle.  Each and every one of us who cares about climate change needs to learn a bit about how the cuts can be made and then tell the government what to do.

We've made this Toolkit to help you learn as much or as little as you want and then to make your submissions to the Public Consultation as quickly and easily as possible. If you want more details, you can find them here, too.  We need to make the government hear us, and not just the Oil and Gas interests.  If we don't, the Oil and Gas interests will prevail and climate catastrophe will be all the more likely.
CMC is looking for volunteers to help us with keeping our government accountable to its commitments. Sign up today and we'll be in touch!
Climate Messengers Canada shares expert-backed climate solutions with Canadians to spark the political will to enact effective climate policies.
The Climate Messengers is a grassroots group of individuals spread...

Here's the thing:There's an important deadline coming up. Dec 29...

An Online Discussion with Caroline Lee Canadian Institute for Climate Choices ...
Climate Messengers Canada was formed after a small group of us came together to fight for major changes to Bill C-12, which is now the Canadian Net-Zero Emissions Accountability Act. During the process, we realized that we were a great team and that this was just the beginning of our work together in climate action!
Our agile team's unique mix of diverse skills and experience includes:
~ policy and program analysis
~ communications and technology
~ audio and video production
~ social media engagement