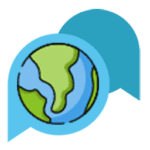 CLIMATE MESSENGERS CANADA

By 29 March of this year, the Environment Minister must establish Canada's plan to achieve our 2030 Greenhouse Gas emissions reduction target. Before that, he must hold public consultations about what should be in the plan. Those public consultations are occurring between now and 21 January 2022, and they are focused on hearing from regular Canadian citizens like you and us.
CMC is looking for volunteers to help us with keeping our government accountable to its commitments. Sign up today and we'll be in touch!
Climate Messengers Canada shares expert-backed climate solutions with Canadians to spark the political will to enact effective climate policies.
The Climate Messengers is a grassroots group of individuals spread...

Here's the thing:There's an important deadline coming up. Dec 29...

An Online Discussion with Caroline Lee Canadian Institute for Climate Choices ...
Climate Messengers Canada was formed after a small group of us came together to fight for major changes to Bill C-12, which is now the Canadian Net-Zero Emissions Accountability Act. During the process, we realized that we were a great team and that this was just the beginning of our work together in climate action!
Our agile team's unique mix of diverse skills and experience includes:
~ policy and program analysis
~ communications and technology
~ audio and video production
~ social media engagement