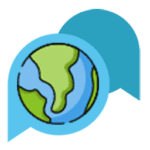 CLIMATE MESSENGERS CANADA
CANADA'S DRAFT OIL & GAP EMISSION CAP LEGISLATION IS COMING SOON!
Environment and Climate Change Minister Steven Guilbeault has said the government's Draft Regulations to Cap & Cut GHG emissions from Oil & Gas production will be released in October.  When they are released, Environment and Climate Change Canada will be obliged to hold an online public consultation.  Every citizen of Canada, including you, will have the opportunity to submit your comments to that consultation.  It's important for climate concerned citizens to do so in order counter-balance the massive influence of the Oil & Gas lobby.
The Climate Messengers expect to post information here about the Draft Regs a few days after they are released.  (We'll need a few days to read them and think about them).  We also expect to post information about issues raised by them that you might want to think about and consider using in your own submissions.
Click below to get an email from us reminding you to come back and look at our material when it's available, so that you can consider it in making your own submissions.
CMC is looking for volunteers to help us with keeping our government accountable to its commitments. Sign up today and we'll be in touch!
Climate Messengers Canada shares expert-backed climate solutions with Canadians to spark the political will to enact effective climate policies.
The Climate Messengers is a grassroots group of individuals spread...

Here's the thing:There's an important deadline coming up. Dec 29...

An Online Discussion with Caroline Lee Canadian Institute for Climate Choices ...
Climate Messengers Canada was formed after a small group of us came together to fight for major changes to Bill C-12, which is now the Canadian Net-Zero Emissions Accountability Act. During the process, we realized that we were a great team and that this was just the beginning of our work together in climate action!
Our agile team's unique mix of diverse skills and experience includes:
~ policy and program analysis
~ communications and technology
~ audio and video production
~ social media engagement